Memorial Day Sales to help you kickstart a summer of creative outdoor living, while remembering those many fallen heroes who made our freedoms possible.
As the Memorial Day weekend begins, let us not forget the true meaning of why this holiday is observed.
Previously known as Decoration Day, Memorial Day in the United States is dedicated to honor and mourn those in the military who gave the ultimate sacrifice, while defending their country.
To many, Memorial Day has evolved into a celebration of the official start of summer – a day of outdoor barbecues, local parades, summer living, and unavoidably, ubiquitous Memorial Day Sales that span the weekend until the last Monday of May. We reconcile these diametrically opposed emotions by celebrating our lives, while remembering the many fallen heroes who made our freedoms possible.
In keeping with the spirit of the holiday, let's be sure to honor our fallen service members, while supporting those businesses that still recognize this tradition, especially those that are Veteran owned!
We wish you a special Memorial Day weekend,  and a start to a prosperous and enjoyable summer!
Bottle Breacher
One of the fastest growing Veteran-owned and operated businesses based in Arizona, Bottle Breacher offers decommissioned and recycled military artifacts, that are crafted into personalized "man-gifts". All products are proudly Made in the USA with a belief that "it is our duty to serve those who serve us". Their NEVER FORGOTTEN Memorial Day Weekend Sale runs from May 29th through June 1, with promo code: HONOR30.
Bottle Breacher also runs a specially curated Never Forgotten Series which donates 100% of proceeds to the underlying charity for whom the item was created.
---
Bellacor
Bellacor Home Furnishings is offering up to 80% off for Memorial Day
in all categories: Furniture, Lighting and Decor. With a brand new collection of outdoor lighting, and free shipping, Bellacor is a one stop shop to redefine your outdoor space. The sale runs through June 5.
9-Ft. Natural Octagonal Polyester Market Umbrella
Original Price: $200.95
Sale Price: $97.94
Save 51%
Free Shipping
Buy Now
---
Frette
Known as the finest woven Italian textiles in the world, Frette luxury linen has the best three F's: Fiber, Finish and Feel of any brand anywhere! During their Memorial Day Weekend Sale, Frette is offering up to 70% off all Bedding & Bath with free shipping over $250. Sale runs through Monday, May 31. Be sure to check out the luxurious Mediterranean Beach Towel that is crafted from the highest quality Egyptian cotton!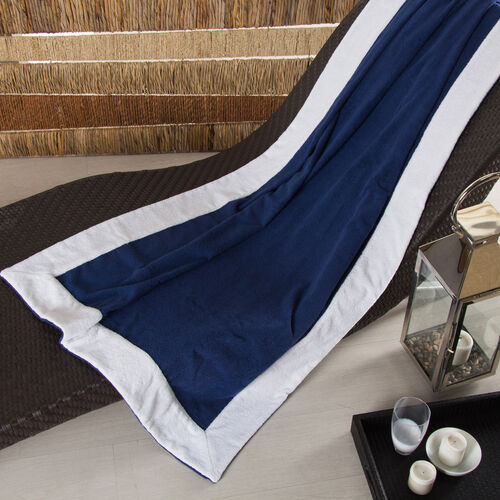 Frette Mediterranean Beach Towel – Navy/White
Whether at the pool or the seaside, the Mediterranean Beach Towel offers outstanding drying power with its generous size and double-layered elegant material. This practical towel is fashioned in subtle colors and edged with a contrasting border for a striking style. Crafted from terrycloth, it provides both softness and absorbency. Pure extra-long staple Egyptian cotton. Made in Turkey.
Original Price: $150.00
Sale Price: $75.00
Buy Now
---
Hunter Fan Company
Hunter is offering 10% off at $199 and up to 15% off at $299 during their Memorial Day Sale
through May 31. Use promo code: MEMORIALDAY.
With further innovations in the ceiling fan category, Hunter has unveiled their WeatherMax Outdoor Ceiling Fans
, designed and tested for the challenging outdoor usage: withstanding the mightiest downpour; fighting corrosion and salt air deterioration; and resisting blade droop.
In addition, Hunter offers an evergreen loyalty program for active members of the Military.
---
LuLu and Georgia
Enjoy up to 25% off your entire purchase of Outdoor Patio Furniture at LuLu and Georgia: rugs, lighting, pillows and other decor to move the party outside. Lulu and Georgia's Memorial Day Sale
is targeted for shoppers who are planning to make significant purchases for the home, with saving incentives increasing at larger purchase levels:
15% Off orders $500+ with code MDW15
20% Off orders $1,500+ with code MDW20
25% Off orders $3,000+ with code MDW25
The sale runs through May 31 and cannot be combined with other offers and only applies to in-stock items.
Its chunky woven look and neutral hue meshes well with cozy and casual spaces, perfect for an outdoor lounge or dining area due to its resistance to water. Available in six sizes.
Original Price: $998 (9′ x 12′)
Price at 15% Off: $848
Buy Now
---
Plow & Hearth
Plow & Hearth is enticing shoppers to freshen up their indoor and outdoor living spaces with an up to 60% off Memorial Day Sale
. Best-selling outdoor furniture and décor can be found in their Favorites for Summer collection
. Their sale runs from 5/28-6/1, including 15% off orders over $75 with promo code LSTAKE15
! An additional $10 can be saved off orders over $125 with promo code LSPRING10
(expires 5/31)!
Waterhog Square Pattern Grill Mat, 3′ x 5′ – Bordeaux
Outfit your outdoor cooking station with one of the best flame-resistant, all-weather grill mat on the market! Made from commercial-grade materials, this mat stands up to wayward coals, while protecting your deck or patio from greasy backsplash and scorch marks for years to come.
Original Price: $119.95
Sale Price: $95.96
Save 20%
Buy Now
---
Related Articles
Salute to Memorial Day 2020
How to Protect Your Indoor Furnishings from UV Rays
How to Choose UV Window Film for Your Home
Where to Buy Stylish Decorative Privacy Window Film
The New American Remodel 2021: Sustainable & Energy Efficient Beauty
10 Exceptional Products in the New American Home 2021
The 411 on Phantom Screens: A Profile in Innovation
---
Purgula is reader-supported. When you click on links to other sites from our website, we may earn affiliate commissions, at no cost to you. If you find our content to be helpful, this is an easy way for you to support our mission. Thanks!

Learn more

.